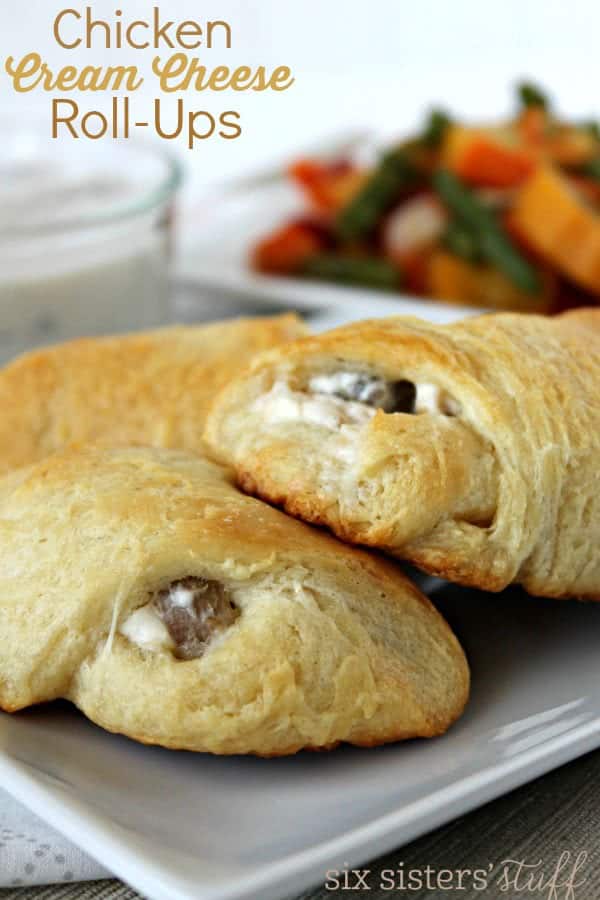 My mom has been making these for as long as I can remember . . . they were one of my favorite meals growing up and now I have converted my kids to them. 🙂
I usually serve them with mashed potatoes and chicken gravy (pouring gravy over the roll-ups), but my kids love to eat them dipped in ketchup (yes, they definitely take after me. I am one of those people who loves ketchup with my ketchup! Ha ha!).
I know that everyone has their favorite roll-up or chicken pillow recipe . . . here is mine:
Mom's Chicken and Cream Cheese Roll-Ups
Ingredients
4 chicken breasts, cooked and cubed
2 packages crescent rolls (in the fridge section of the store- my favorite are Pillsbury- the store-brands usually don't roll-up as well!)
1 (8 oz) package cream cheese (low fat works fine for these), softened
1-2 Tbsp chopped onion (depending on how much you like)
1 small can of mushrooms (you could also use fresh if you prefer those)
Instructions
Mix together cooked chicken, softened cream cheese, onion, and mushrooms.
Roll out your crescents, place a heaping spoonful of chicken mixture on wide-end of crescent and roll it up. Place on large cookie sheet (I use my largest jelly-roll pan). Bake at 350 degrees for 12-14 minutes (watch for the rolls to turn golden).
Makes 16 roll-ups.
http://www.sixsistersstuff.com/2011/08/moms-chicken-and-cream-cheese-roll-ups.html
 Looking for some new cookie sheets?
Mine get used so much I get new ones every few years.
You can find my favorite ones HERE


Looking for more chicken recipes? Here are a few of our favorites!
Slow Cooker Chicken Teriyaki Bowl
Slow Cooker Bacon Smothered Chicken
Classic Baked Garlic Chicken Recipe
Chicken Cordon Bleu Recipe
Slow Cooker Creamy Chicken Fajita Soup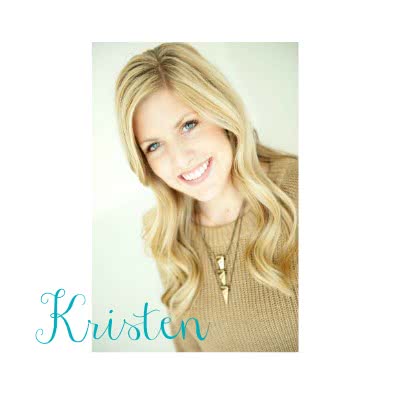 Our new cookbook, Dinner Made Easy, is now available for PRE-SALE!
With over 100 easy main dishes to help you get dinner on the table, meal time will be a breeze!
Pre-order your copy HERE.