These are the easiest homemade rolls I have ever made! I can't even count the number of times I have tried to make rolls and they turn out horribly. Many of the recipes I have tried consist of long periods of letting the dough rise, kneading, and complicated instructions but these don't need any of that!  All you need is a little time, a bowl, mixing spoon and a rolling pin!
Elyse
Serves: 32 rolls
Easy Homemade Rolls Recipe
These rolls turn out perfect every time! No kneading or stand mixer required!
4 hr, 10 Prep Time
10 minCook Time
4 hr, 20 Total Time
Ingredients
1 Tablespoon active dry yeast
1/2 cup granulated sugar
3 eggs, beaten
1 cup lukewarm water
1/2 cup butter, melted
1/2 teaspoon salt
4 cups all-purpose flour
Instructions
Mix yeast, sugar, eggs, water, butter and salt together in a large bowl, all at once.
Add 4 cups of all-purpose flour.
Mix well with a spoon, cover bowl with plastic wrap and allow dough to rise 4-6 hours or overnight in the refrigerator. Do not knead the dough.
Turn out dough on a lightly floured surface and divide in half.
Roll each half of dough into a circle about 1/8' thick.
Brush with additional melted butter and cut into 16 pieces, like a pizza.
Roll up each piece from the large end to the point.
Place rolls on a baking sheet and let rise 30-60 minutes.
Bake at 375 degrees F for 8-10 minutes.
http://www.sixsistersstuff.com/2011/05/easy-homemade-rolls-recipe.html
Supplies needed for this recipe:
Looking for more delicious bread recipes?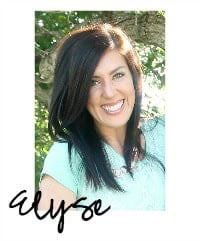 We know how hard it can be to get dinner on the table.  That is why we created the Six Sisters' Menu Plan Membership!  Each week you will receive a weekly menu plan (that includes 6 main dish recipes, 2 side dish recipes and 2 dessert recipes) and a detailed shopping list to make grocery shopping a breeze!  We have done all the busy work for you, so you just need to shop and cook!

All of our recipes are family-friendly and we have been developing these recipes for the last 5 years!
We offer three different membership programs:
Traditional (feeds 6-8 people)
Smaller Family (feeds 2-4 people)
Gluten-Free (feeds 4-6)
You can read more about it and JOIN HERE!
For as little as $3 a month, you can take the stress out of dinnertime!  It is free to cancel at anytime, so it's worth a shot at making your life easier!